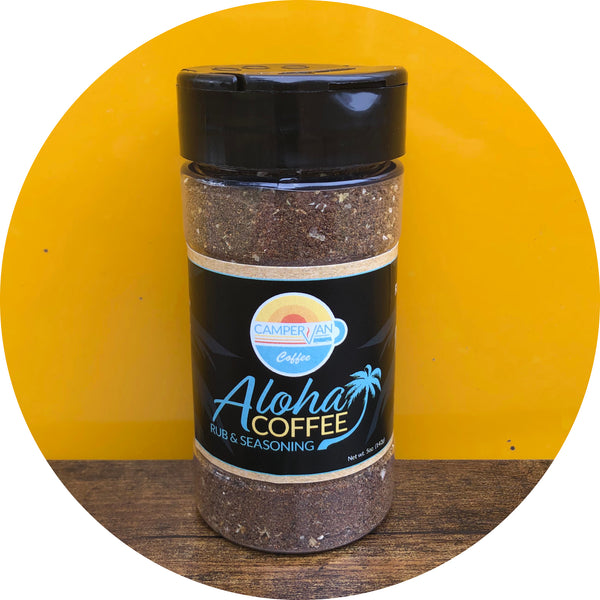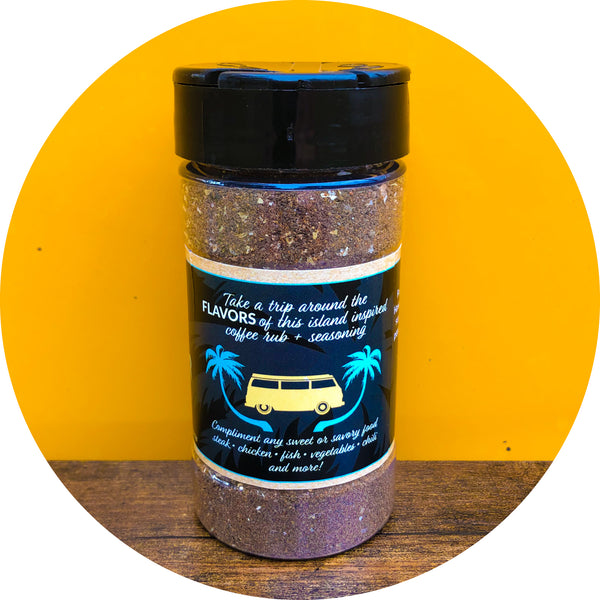 Aloha COFFEE RUB & SEASONING
Take a trip around the FLAVORS of this island inspired coffee rub + seasoning.
Ingredients: Fresh roasted Campervan Coffee, Hawaiian alaea sea salt, coconut palm sugar (low glycemic!), ginger, chili powder, paprika, pepper, minced onion, garlic powder. 
Compliment and enhance any sweet or savory food: steak, chicken, fish, vegetables, chili and more!
Net wt. 5oz. (142g)